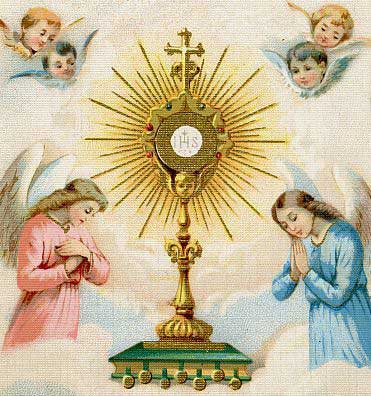 Click here for the revised schedule from November 6, 2016 through April 30, 2017


Please click here for the schedule from May 7, 2017 through June 11, 2017


Extraordinary Ministers of Holy Communion assist the priest-celebrant with the distribution to the faithful of the Most Holy Body and Most Precious Blood of Our Lord Jesus Christ at the Sacrifice of the Mass. Some of these Extraordinary Ministers also assist our priests by bringing Our Lord in Holy Communion to the homebound and those in nursing homes. A training session is necessary before one can begin this apostolic work.
Extraordinary Ministers of Holy Communion are assigned to serve at a particular Mass time of their choice. A two-to three-month schedule is distributed. As well, a Ministry Listing is provided to assist Extraordinary Ministers in finding a substitute in the event they cannot serve at the Mass for which they are scheduled.
Contact: Marcia Pullar 845-838-1350 or call the rectory at 845-896-6400.
O Sacrament Most Holy, O Sacrament Divine, All Praise and All Thanksgiving Be Every Moment Thine!